[Bicorn] Notice of

"Doublet Day"

 at 12:00 today !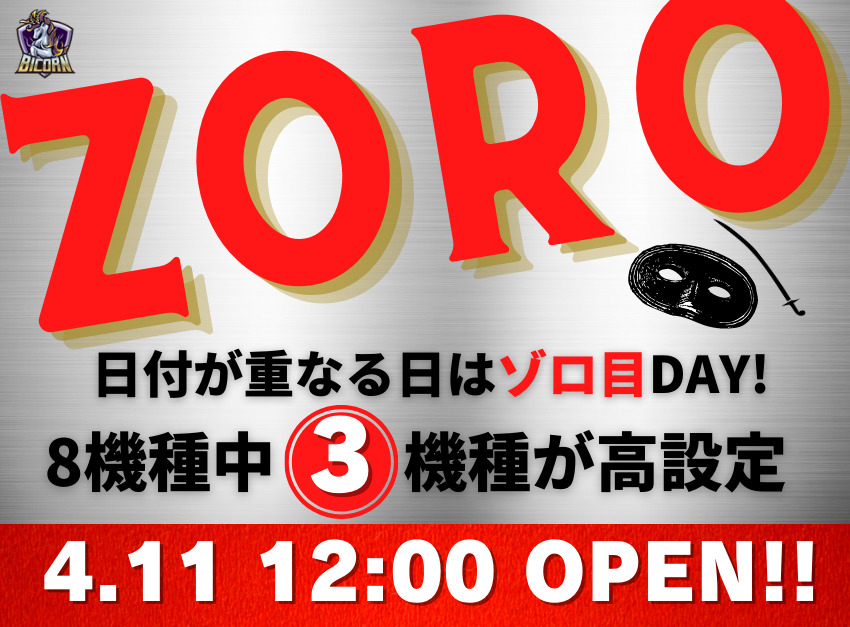 Thank you for your continued patronage of Bicorn.
I'm Ronnie, the manager.
Now, the first doublet day in April has arrived!
Today, Bicorn's hot ball event! We will hold doublet day !
3 out of 8 gaming machines will be set high!
High-setting intense heat models will be announced at any time!
Don't miss this site telop for the hot model!
A scorching long-time event dance that is prepared for a 12-hour deficit when the store opens at 12:00!
A high setting alarm will be issued! The spark of the ball will burst into the bicorn!
For everyone, we will challenge the limit of the ball!
Expect the amazing explosion of the ball ♪
The store will be closed from 11:45 to 12:00 and 0:00 to 0:15 due to maintenance.
From the manager Ronnie, doublet Day! Please come to Bicorn!
We'll be waiting for your visit sincerely.
——————————-
Thank you for your continued support of Bicorn.