September event calendar information 👀📝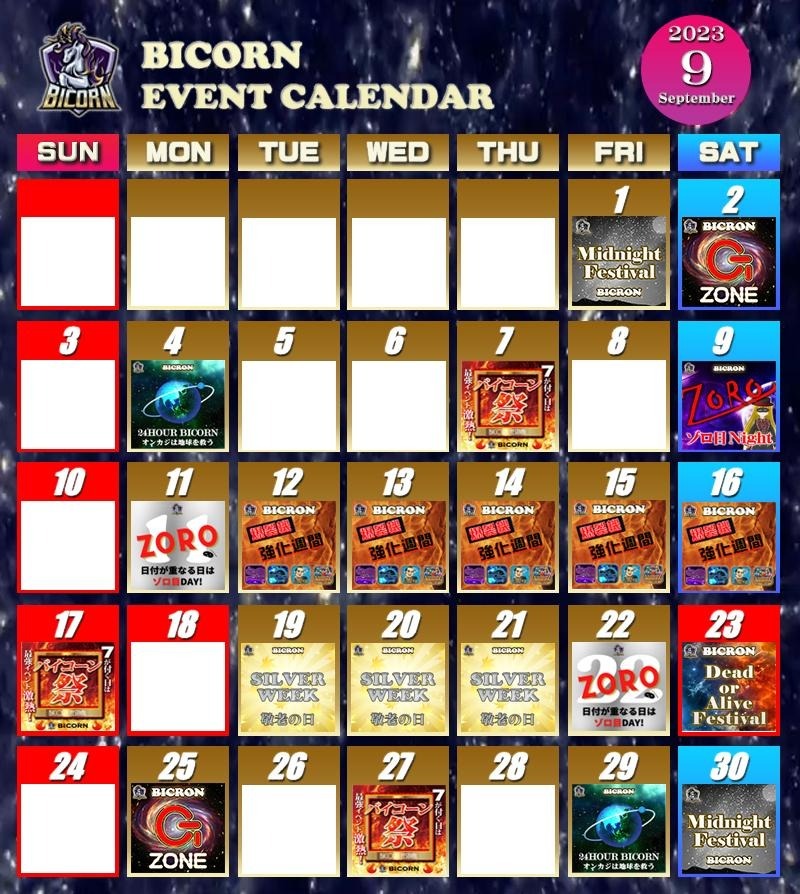 Many new events 🎰 Lots of events in September ✨✨✨Event times vary ♪
We would like to express our sincere gratitude to everyone for your continued patronage of Bicorn.
This is Mateo, the manager of Bicorn.
September starts with the Midnight Festival (limited to midnight)… and even at the end of the month!
G-ZONE where the popular Bicorn original model is the main one!
Furthermore…! New Event 24 Hour Bicorn Oncasi saves the earth 🌎Watch
out for Zoro at night when the moon and day overlap 👻What
should we do during Silver Week? Bicorn is an event 😎👍
There are also many familiar events!
It will be a month that everyone can enjoy, so please look forward to it!
Check your email, Twitter, and event dates from time to time 👀
Full throttle from beginning to end this month 🎰
——————————-
Thank you for your continued support of Bicorn.
https://bicorn.world/