🎰The last event of July🎰From 15:00💀Dead or Alive💀🏎🔥 will be held!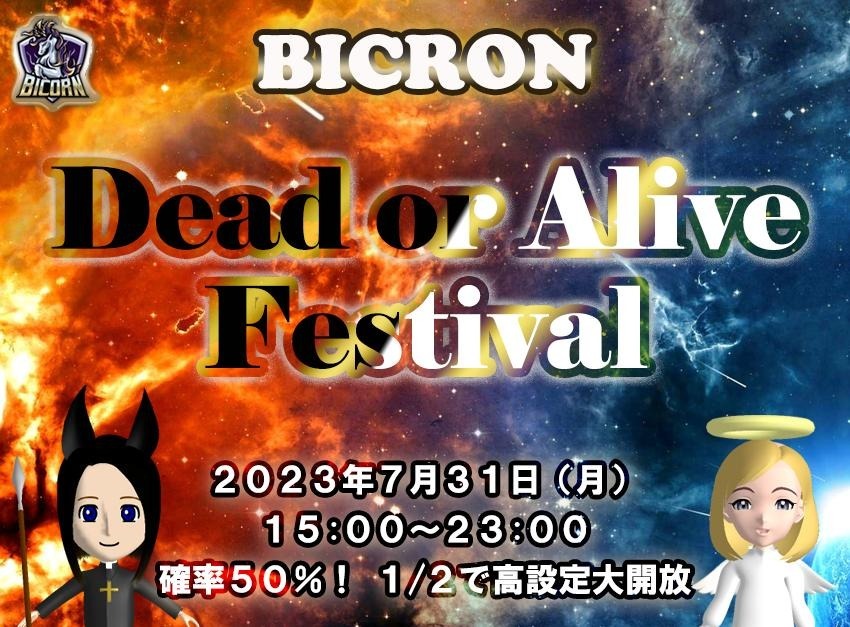 I will do it flashy! Carve out your own destiny ✨✨✨✨✨✨✨
Thank you for your continued patronage of Bicorn.
This is Mateo, the manager of Bicorn.
Thank you all for waiting! Dead or Alive will be held
from 15:00 today .
One of the two target models in the telop announcement is set high!
50% chance, a whopping 1/2!
Excited, nervous! Excitement never stops! ?
Dead or Alive, please make time from 15:00 and join us.
It's your own pull, there's no limit! It's a slot!
Even if you can't participate from 15:00, we will announce the target 2 models at the following time, so please join us!
The two target models will be announced at 15:00
, the
second at 17:00,
the third at 19:00,
and the last at 21:00 .
One of the two target models will be open at high settings and will change every two hours, so please find it!
The announcement will be at 15:00, so don't miss the telop on twitter and this site !
==========================================================================================================
_ The store will be closed.
・14:45~15:00
・16:45~17:00
・18:45~19:00
・20:45~21:00
・23:00~23:15
========== ================================
Thank you for your continued support of Bicorn.
https://bicorn.world/