🚨🚨🚨High setting warning issued for all models🚨🚨🚨Sunday Morning will be held from 9:00 today🌞🌴🌺🌷🌤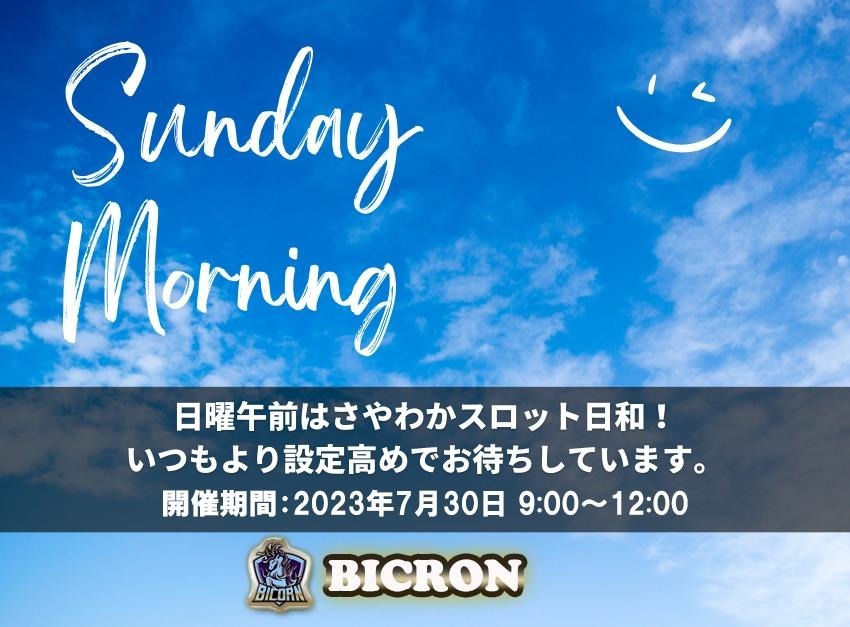 🎰🎰🎰🎰🎰The last event for all models in July🎰🎰🎰🎰🎰
Thank you for your continued patronage of Bicorn.
This is Mateo, the manager of Bicorn.
Thank you all for waiting! Sunday Morning will be held
from 9:00 today .
Limited event in the morning is extremely hot! ?
Why don't you try slowing from the morning to spend a better holiday!
There is also a one-shot match in a short time!
There is also a store that keeps hitting from opening to closing ♪
All 11 models are set with intense heat! !
Cut open with your own hands!
Come on, come on! Please join us!
What is the content of Sunday Morning ! ? Check it out below!
July 30th 9:00-12:00 
======================================= ===
Please note that the store will be closed for maintenance during the following hours.
・8:45~9:00
・12:00~12:15
================================== ========
Thank you for your continued support of Bicorn.
https://bicorn.world/