💰🎁Limited to 2 days 🎁💰Super bargain! Only those who have deposited USDT will receive a double discount 💰🎁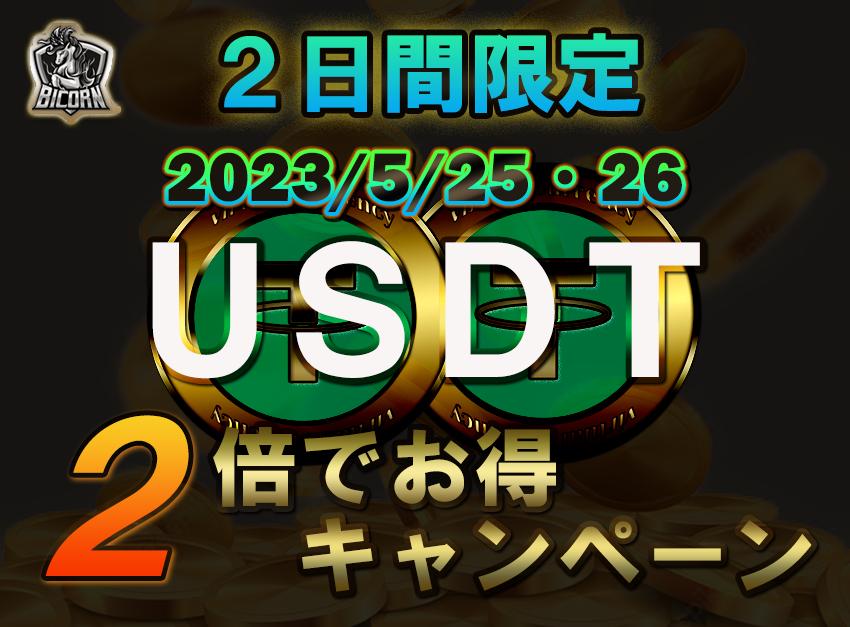 2 days limited campaign! ! !
This is a notice of a deposit campaign that is more advantageous than Bicorn.
We are running a bonus chip campaign that all new and existing members can get!
Please see below for details.
We are looking forward to your participation!
Campaign overview
All eligible! During the campaign period, you will receive a bonus chip that will be doubled based on the payment amount (*).
The contents are very simple, so get a great bonus!
① New deposit bonus
"Members who make new depositswill receive a bonus equivalent to 100% of the deposit amount
in each currency!"
② Deposit bonus
"Members who have made a depositwill receive a bonus equivalent to 30% of the deposit amount
in each currency!"
*The standard of the total amount of deposit is in accordance with this agreement. Please check these Terms before participating.
Period
From May 25, 2023 (Thursday) 00:00 to May 26, 2023 (Tuesday) 23:59 Japan time
Considerations
This promotion is open to all members.
Please note that even if you make a deposit that exceeds the maximum payment amount at the time of deposit, it will not be granted.
This campaign may be extended, changed or terminated without notice. We are not responsible for any damages caused in that case.
It is not the deposit time, but the deposit time is considered as the deposit time.
The total amount of deposits is regarded as the total amount of deposits, not the amount of deposits.
Bonus chips for each currency are scheduled to be given by June 10th, but it may take some time to be given. Please note.
Please note that we cannot answer inquiries regarding the status of this campaign.
The handling of virtual currency after receiving the bonus chip is in accordance with the terms of use of Bicone.
If any of the following circumstances are found, the right to receive the goods may be invalidated. In addition, we may take measures such as confiscation after delivery of the bonus.
a) When it is found that one person has created multiple accounts
b) If emails to registered contacts cannot be sent or received
c) If it turns out that you are using false information
d) In addition, if Bicorn determines that it does not meet the terms of use and other requirements, or determines that it is an illegal act
——————————-
Thank you for your continued support of Bicorn.