🎰 Please find 3 models with high settings 🏹🏹🏹 Same numbers Day will be held from 12:00 today 🎲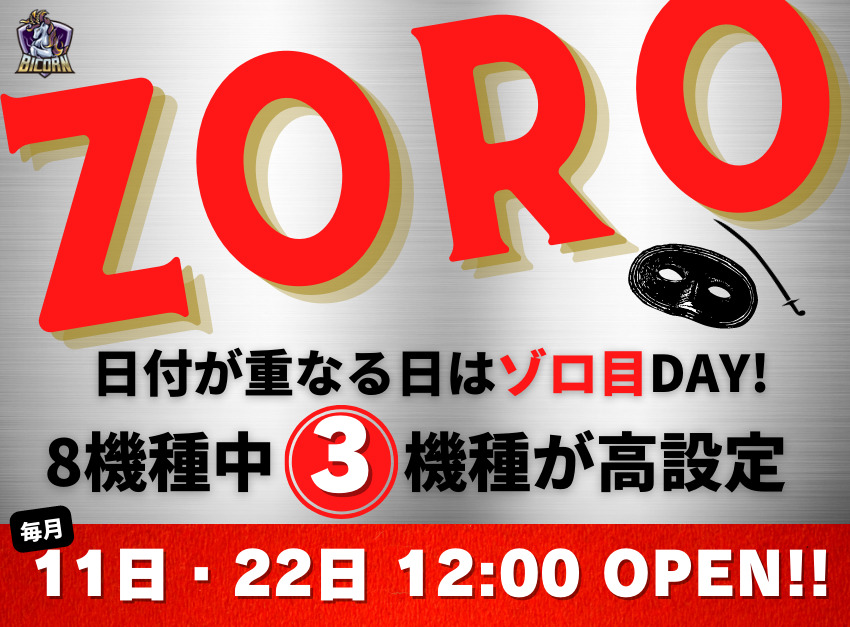 Thank you for your continued patronage of Bicorn.
This is Mateo, the manager of Bicorn.
Onslo's highest extreme extreme and super hot Zoro eyes Day!
Challenge the limits of the ball! Great expectations!
We are waiting for your participation because it is full of Shinnetsu specifications!
Experience the power of the strongest hot ball event in history!
3 out of 11 game machines will be set to high!
High setting intense heat model will be announced at any time!
Don't miss this site telop for super hot models !
12:00 Open at 12:00 for a 12-hour deficit! You can't miss this extremely
popular event! Super excited about the ball! 3 model high setting introduction!

The store will be closed from 11:45 to 12:00 and 0:00 to 0:15 for maintenance.
From the store manager Mateo, it's a wholesome day! Please come to Bicorn!
We'll be waiting for your visit sincerely.
——————————-
Thank you for your continued support of Bicorn.