[Bicorn] 

Urgent! Never miss it! 

Information on the 

July event calendar !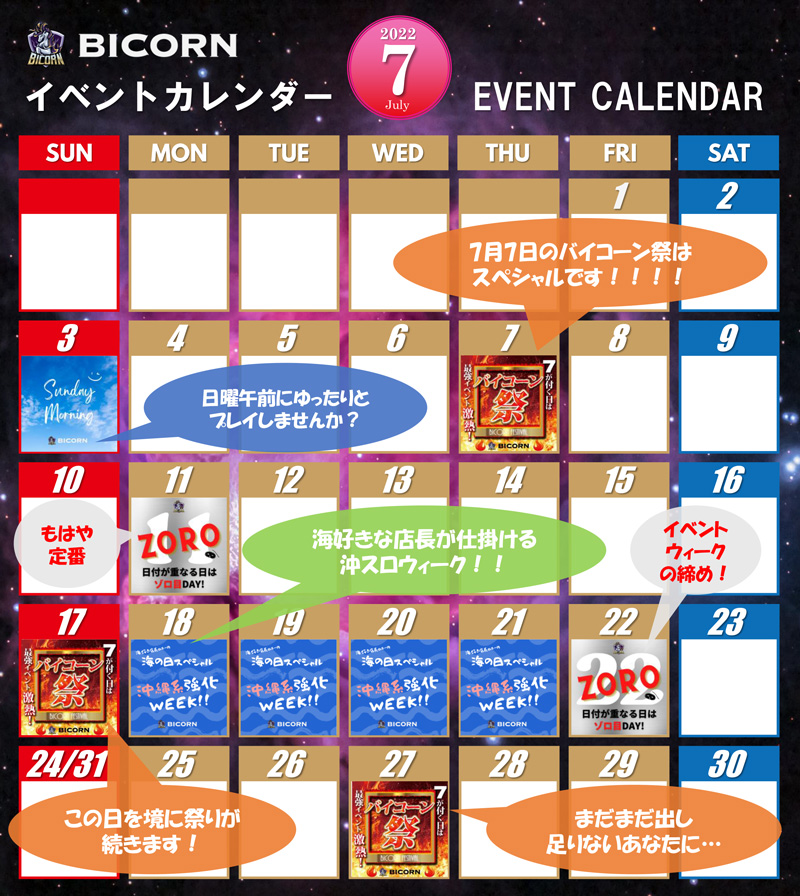 We would like to express our sincere gratitude to everyone for your continued patronage of Bicorn.
I'm Ronnie, the manager.
The rainy season is over, and summer has finally arrived this year!
Bicorn is also passionate about the heat of summer!
Announcement of the July event schedule!
This month's new event will be held on Sunday Morning at the beginning of the month!
And July 7th is a special Bicorn Festival
that is a bit different from usual because it is a lucky seven !
In addition, Marine Day special because it is a sunny day!
We are also preparing a lot of familiar events such as Okinawa-based strengthening WEEK !
Full throttle from beginning to end this month! Extreme heat!
Let's check the event date ♪
——————————-
Thank you for your continued support of Bicorn.