[Bicorn] Starts at 15:00 today! Information on "Bicorn Festival"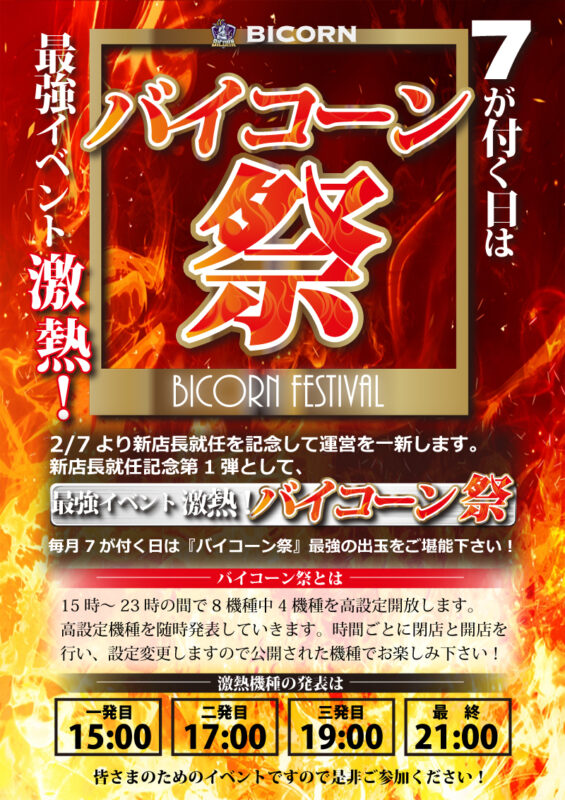 We would like to express our gratitude for your continued patronage of Bicorn.
This is the new store manager Ronnie.
Thank you for your patience.
From 15:00 today , we will hold an event "Bicorn Festival" to commemorate the inauguration of the new store manager.
As a new store manager, we will set high settings to please everyone.
High setting models vary with time.
4 out of 8 models will be changed every 2 hours, so please enjoy the big hit with various models.
The announcement is the
first 15:00
, the second 17:00
, the third 19:00, and the
last 21:00 .
We will do it with the telop of this site .
Please do not miss the telop!
The store will be closed from 14:45 to 15:00, 16:45 to 17:00, 18:45 to 19:00, 20:45 to 21:00 and 23:00 to 23:15 due to maintenance.
You can enjoy it from any time, so please join us!
The first intense heat model will be announced at 15:00 , so don't miss it!
Thank you for your continued support of Bicorn.