[Bicorn] Notice of secret event!
We would like to express our gratitude for your continued patronage of Bicorn.
This is the new store manager Ronnie.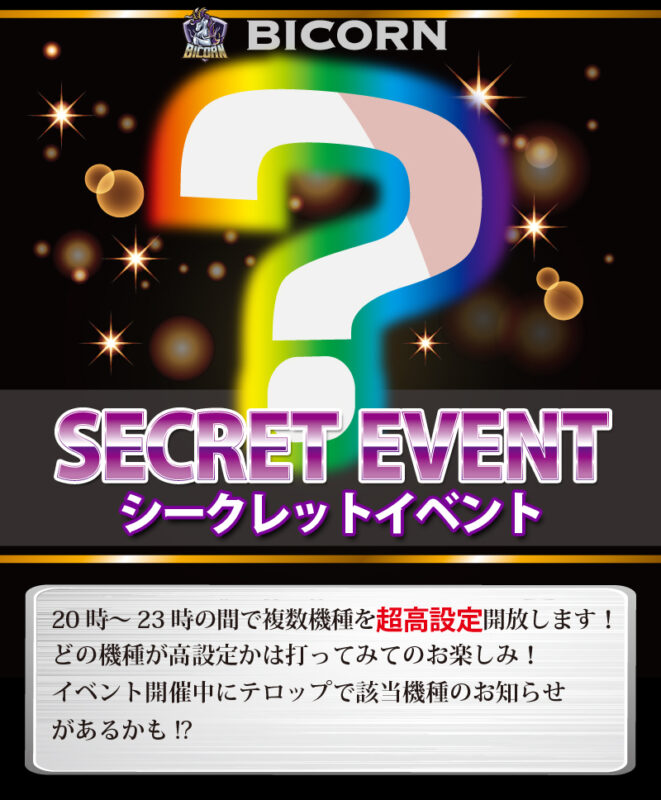 ■ February 14th (Monday) 20: 00-23: 00
A secret event will be held!
Something will happen! ?? Please come to a different space with a buzz ♪ There are two models with high secret
settings this time !
Now, which model has the highest setting! ??
High setting models will be released on this site telop at 22:15!
Please enjoy it to your heart's content ♪
The store will be closed from 19:45 to 20:00 and 23:00 to 23:15 due to maintenance.
Thank you for your continued support of Bicorn.