[Bicorn] Notice of interim announcement of profit return festival event!
We would like to express our gratitude for your continued patronage of Bicorn.
■ The profit return festival event has also finished the middle stage and the progress is announced!
At the moment, the 1st place is out of the head with rage !
There is a slight difference between 2nd , 3rd and 4th place !
After 5th place, there is almost no difference and they are side by side !
It's fun to see how it will be replaced in the second half!
Interim announcement to the last! Even the top players
can't be distracted !
Even those who are not displayed in the ranking
still have a good chance of reversing!
The world of players will change in a few hours!
That's a bicorn!
Now, which player will the prize money go to?
◇ 1st place 5,000 USDT, 2nd place 2,000 USDT, 3rd place 1,000 USDT, 4th place 500 USDT, 5th place 500USDT
other 2 people in 500 USDT!
Grab the prize!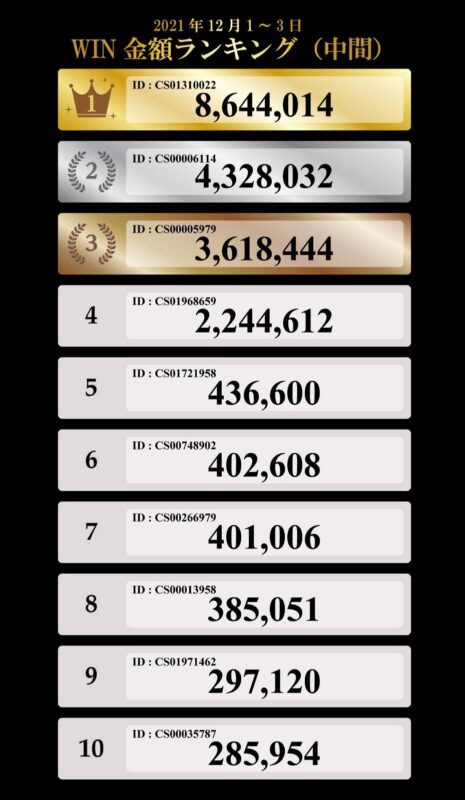 ■ We will also have a super hot event on the last day!
– 12 May 7 (Tuesday) 18:00 to 21:00
will be held the whole table odd set festival events!
No minimum setting! Declaration of deficit preparedness! God fever!
Please enjoy the second half to your heart's content!
https://bicorn.world/