🚨🚨🚨High setting warning issued for all models🚨🚨🚨Sunday Morning will be held from 9am today, 11/19 (Sunday)🌞🌴🌺🌷🌤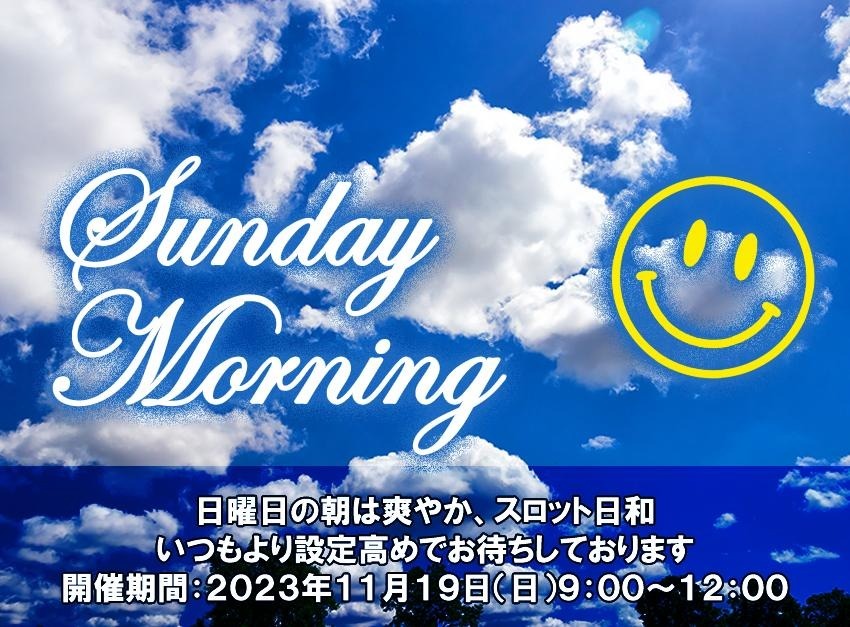 Onslo's highest peak event 🦄⚡ All 11 models with high settings released 🎰🎰🎰🎰🎰
Thank you everyone for your continued patronage of Bicorn.
I'm Mateo, the manager of Bicorn.
Thank you everyone for waiting!
We will be holding Sunday Morning today from 9am.
The morning limited event is super hot! ?
Why not start your day off in the morning to have a better holiday!
There is also a one-shot match in a short time!
There are times when the store is open from opening to closing♪
All 11 models have extremely hot settings! !
Cut it open with your own hands!
Come on, come on! Please join us!
What is the content of Sunday Morning? ? Take a look below!
November 19th 9:00-12:00
======================================= ===
Please note that we will be closed for maintenance at the following times.
・8:45~9:00
・12:00~12:15
================================== ========
Thank you for your continued support of Bicorn.
https://bicorn.world/