🌟🌟🌟This is the only new event for this month🤩👍Art FESTIVAL will be held from 20:00 today🎰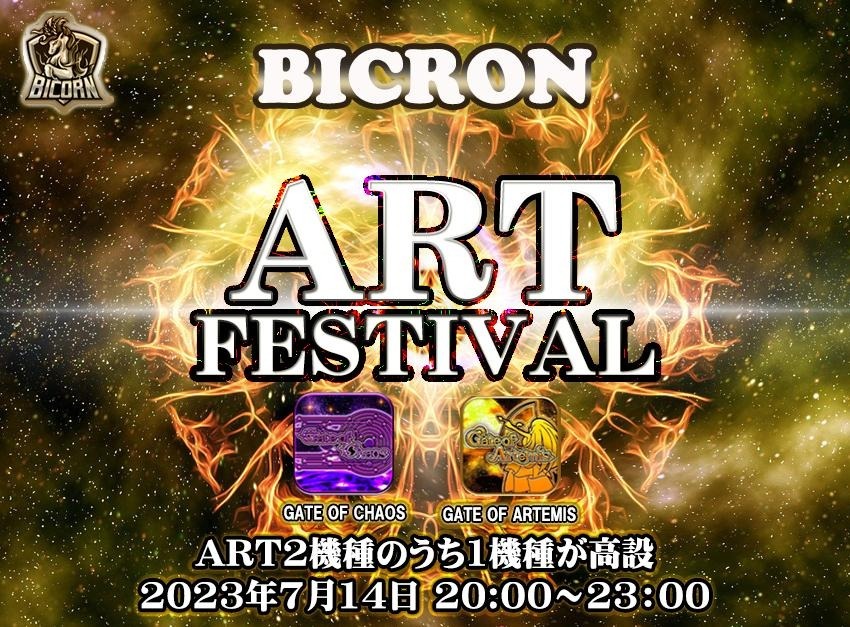 Focus on new events featuring popular models 👀Extreme heat event🔥⚡🔥⚡🔥⚡🔥
Thank you for your continued patronage of Bicorn.
This is Mateo, the manager of Bicorn.
Thank you all for waiting! We will hold an ART FESTIVAL
from 20:00 today .
One of the two ART models ( GATE OF CHAOS , GATE OF ARTEMIS ) is released at high settings!
The probability of encountering a high setting is 50%!
Don't miss this opportunity!
High setting models will be released on the telop during the event, so
please pay attention at any time! (announcement time is a secret)!
Please look forward to when it will be announced and wait while playing!
Please do not miss this site telop !
=========================================================================================================
_ The store will be closed.
・19:45~20:00
・23:00~23:15
================================== ========
Thank you for your continued support of Bicorn.
https://bicorn.world/