🌸Bicorn season in full bloom🌸April event calendar information👀📝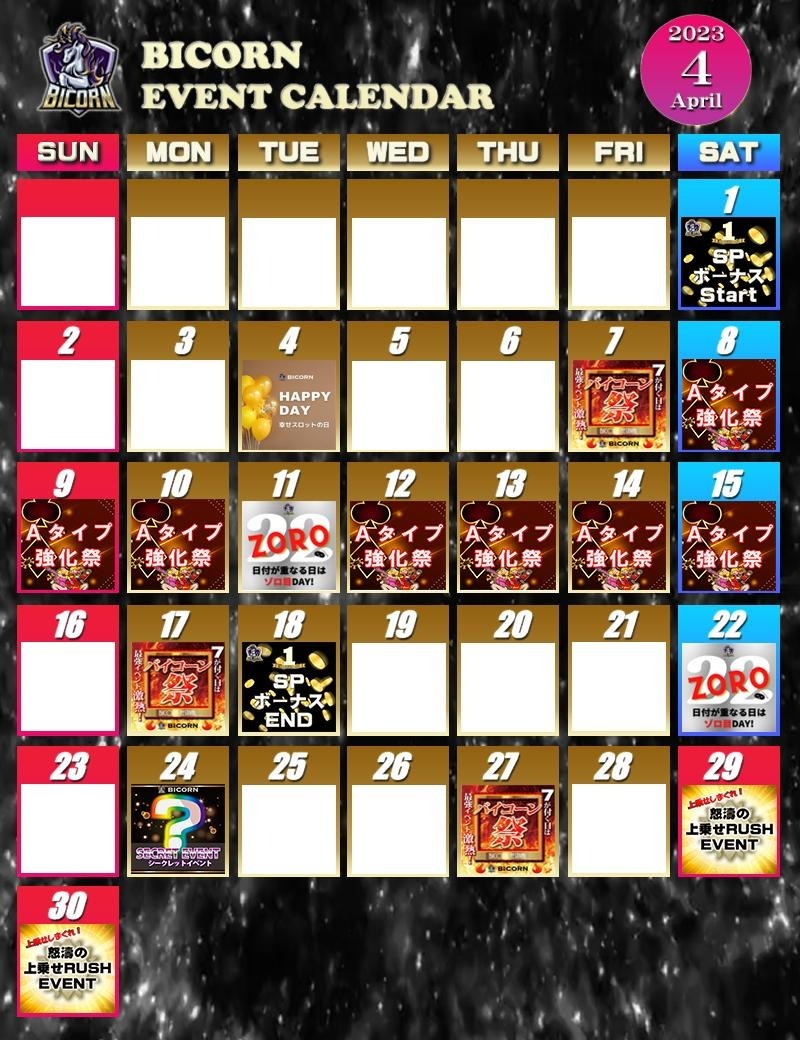 We would like to express our sincere gratitude to all of you for your continued patronage of Bicorn.
This is Mateo, the manager of Bicorn.
Spring is here and the cherry blossoms are in full bloom🌸
Flowers are blooming early in Bicorn!
The April event schedule that everyone has been waiting for has been announced!
From April 1st to 18th, we'll give you a special SP deposit bonus 💰
April 4th is a happy day for happy slots!
New event from April 8th! A type enhancement festival 🎰
There are many familiar events, such as a raging Lush event that is suitable for the end of the event, and
more!
It will be a month that everyone can enjoy, so please look forward to it!
Check your email, Twitter, and event dates 👀Full
throttle from start to finish this month🎰
——————————-
Thank you for your continued support of Bicorn.