[Bicorn]

Introducing the 2023 New Year January event calendar!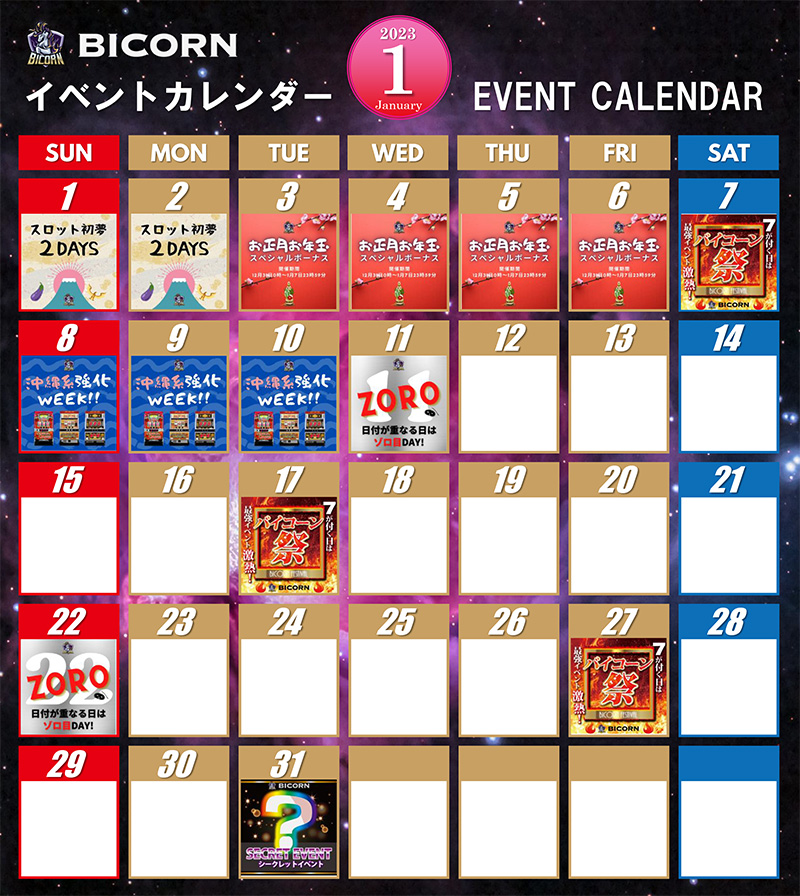 We would like to express our sincere gratitude to all of you for your continued patronage of Bicorn.
This is Ronnie, the manager of Bicorn.
How are you planning to spend the new year's holiday?
Bicorn has
a lot of events every day ♪ The January event schedule that everyone has been waiting for has been announced!
Since January is the first event of the new year, it will be an event of unprecedented scale (this is true!)
Especially in the beginning of January, the event will be held every day, so there is no doubt that you can enjoy it at Bicorn!
It will be an event that everyone can enjoy, so please look forward to it!
Full throttle from beginning to end this month! ! !
Let's check the event date♪
——————————-
Thank you for your continued support of Bicorn.