[Bicorn]

With a lot of thanks! Last spurt!

Information on the December event calendar!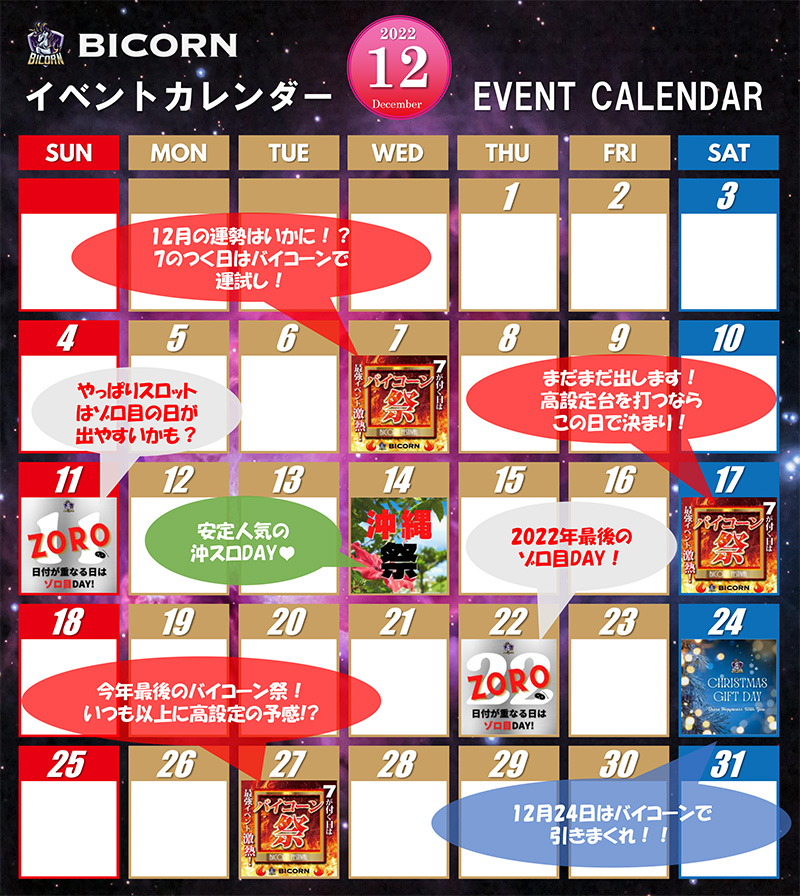 We would like to express our sincere gratitude to all of you for your continued patronage of Bicorn.
This is Ronnie, the manager of Bicorn.
There are only a few left this year, but it's a hot passion business that's hotter than usual!
Announcement of the December event schedule that everyone has been waiting for!
Since this month is the last of the year, there are high expectations for the familiar event more than usual! ! !
For the end of the year, we are devising a huge BIG event from the store manager Ronnie!
It will be an event that everyone can enjoy, so please look forward to it!
Full throttle from beginning to end this month! ! !
Let's check the event date♪
——————————-
Thank you for your continued support of Bicorn.