[Bicorn] Information on the
June event calendar !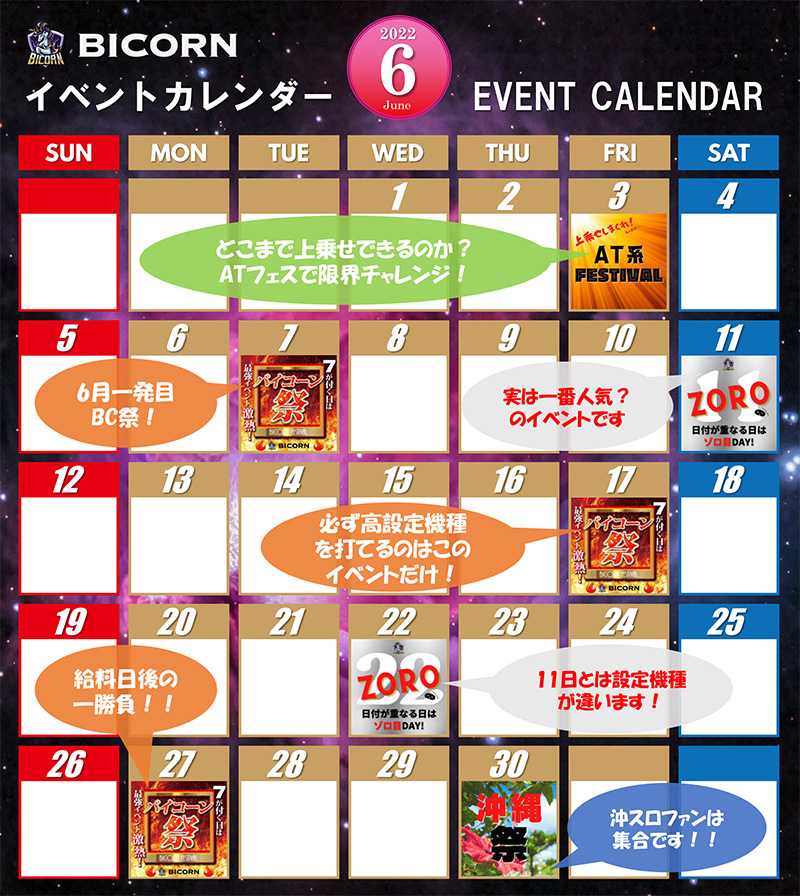 We would like to express our sincere gratitude to everyone for your continued patronage of Bicorn.
I'm Ronnie, the manager.
Everyone, please wait! Announcing the June event schedule that
interests you!
This month's new event will be an AT-based FESTIVAL at the beginning of the month !
In addition, we are preparing a lot of familiar events! And at the end of the month, the Okinawa Festival
is irresistible for Oki Suro fans !
Full throttle from beginning to end this month! Extreme heat!
Let's check the event day ♪
——————————-
Thank you for your continued support of Bicorn.