[Bicorn] Information on the April event calendar!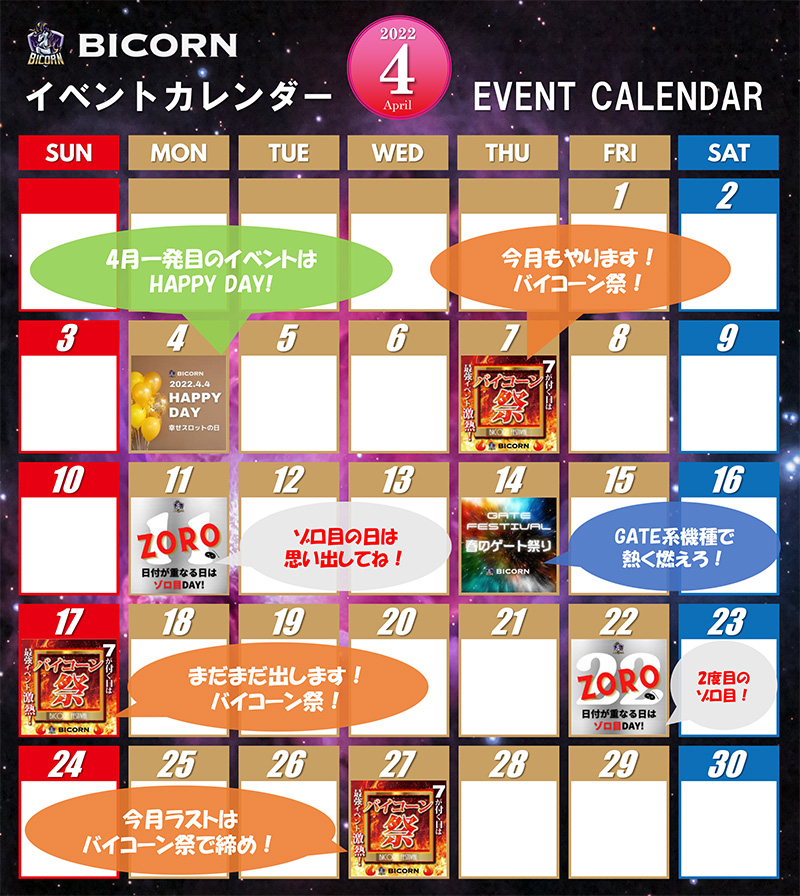 We would like to express our sincere gratitude to everyone for your continued patronage of Bicorn.
I'm Ronnie, the manager.
The cherry blossoms are in full bloom, and it's April where you can spend a comfortable time!
Everyone, the long-awaited April event schedule has been announced!
This month is also a staple, and we are preparing a lot of familiar events! We are also preparing
a new event ♪ We will skip from the first HAPPY DAY event
in Aprilmanager Ronnie this month as well ♪
Thank you for your continued support of Bicorn.