[Bicorn]

 Today at 12:00! 

"Doublet Day"

is held!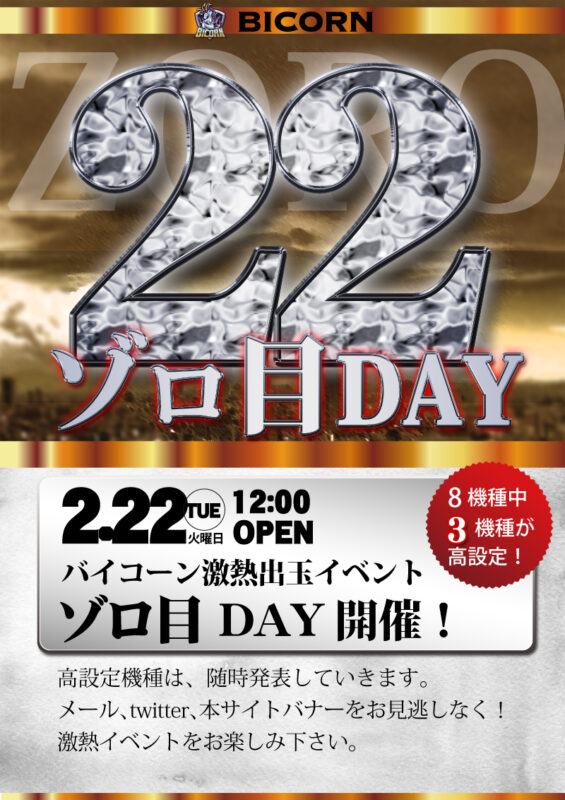 Thank you for your continued patronage of Bicorn.
I'm Ronnie, the manager.
ladies and gentlemen! !! !!
Today, we are holding a bicorn and chichev hot ball event, doublet Day !
3 out of 8 gaming machines will be set high!
High-setting intense heat models will be announced at any time!
Don't miss this site telop for the hot model !
We are thinking about new events one after another since the store manager took office, but this time the store manager Ronnie will deliver with confidence the doublet event! !!
A long-term event that opens at 12:00 and is prepared for a 12-hour deficit !
The store will be closed from 11:45 to 12:00 and 0:00 to 0:15 due to maintenance.
If you have a little time, please come to Bicorn!
We'll be waiting for your visit sincerely.
Thank you for your continued support of Bicorn.