[Bicorn] Information on the February event calendar!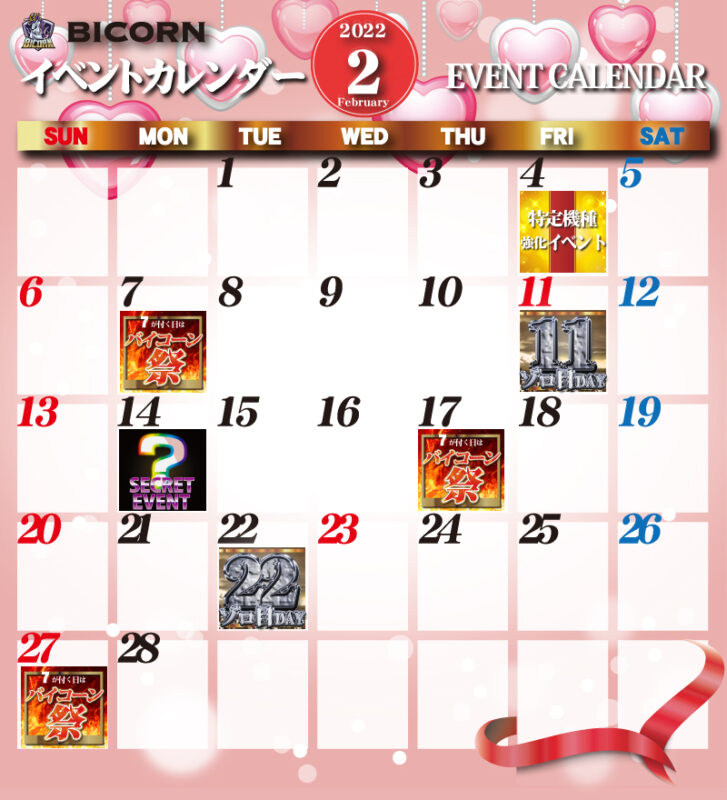 We would like to express our gratitude for your continued patronage of Bicorn.
We have
created an event calendar to make it easier for players to understand the operation schedule.
In the future, we plan to inform you in this way every month.
Lots of new events from February!
Please look forward to it!
Thank you for your continued support of Bicorn.